Our Founder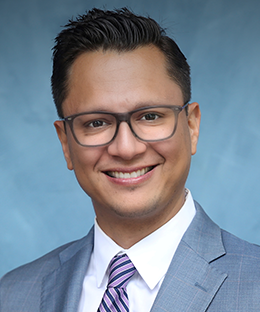 Joseph M. Garrel
Founder
Joseph Garrel is the principal of Garrel Miani Financial Group (GMFG), previously known as Garrel Financial & Insurance Services. GMFG is a full-service boutique financial services firm that launched 18 years ago in New York City. The company acquired a second office in Brickell, Florida in 2018, and expanded to a third location in Key West, FL in 2020.
In 2022, Joe was honored as one of Forbes' best-in-state financial security professionals. Joe focuses on holistic financial planning, wealth management, estate planning, and strategies and benefits for small businesses. He has qualified for the prestigious Million Dollar Round Table1 nine years in a row, including Top of the Table for two years in a row, from 2014-2022, and is affiliated with Eagle Strategies LLC as a Financial Advisor.
Joe works with a diverse group of clients, including young professionals, families, business owners, pre-retirees and retirees, start-ups, and foreign nationals. Joe's objective when meeting any new client is to understand their current needs and short and long-term goals. This information helps him develop a personalized approach for clients with innovative solutions to fit their financial needs and help mitigate against taxes2. Joe offers access to products and services from top carriers and wealth managers, and works with tax and estate attorneys, accountants, and bankers to help formulate and implement advanced financial strategies.
Joe is from Great Neck, NY, and graduated from George Washington University with a Bachelors in International Business and Marketing in 2002. He is a big fan of the NY Knicks, an avid tennis player, and loves art and history. He lives in Aventura, FL, with his wife, Orlie, and two young children, Adrian and Maya.
1The Million Dollar Round Table (MDRT), The Premier Association of Financial Professionals, is recognized globally as the standard of excellence for life insurance sales performance in the insurance and financial services industry.
2Neither New York Life Insurance Company nor its agents or affiliates or Garrel Financial and Insurance Services or its staff provide tax, legal, or accounting advice. Please consult your own tax, legal, or accounting professional before making any decisions.